2022 Nissan Altima vs. 2022 Honda Accord
The 2022 Nissan Altima comes with extra features and more space inside the cabin, but is it enough to make you buy it instead of opting for the new Honda Accord? These two vehicles are similar when it comes to equipment and features, but as you will find out, the Nissan has a few small advantages that make it stand out. Keep reading to find out more.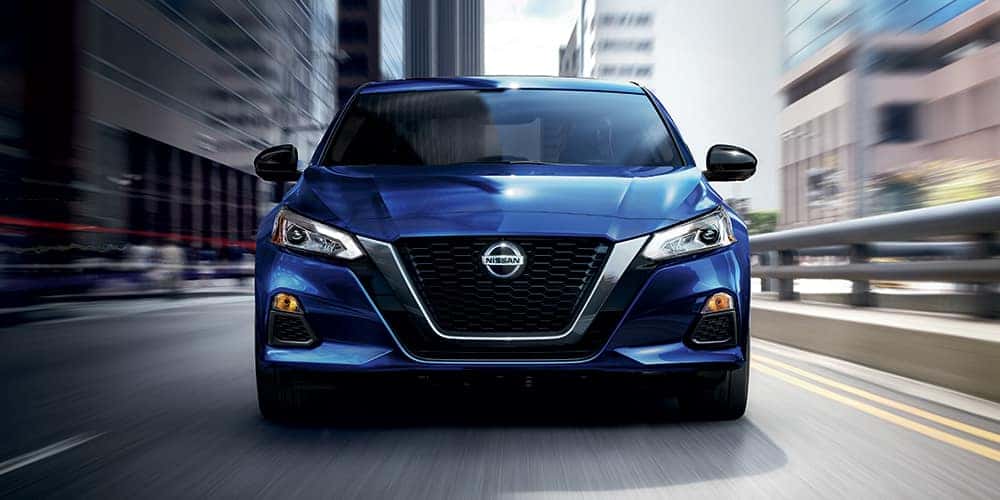 Design & Style
The Nissan offers an attractive interior and more space for your passengers, so you will not feel crammed inside. The seats are comfortable, the armrests are cushy and the instruments are easy to access from any angle. You might also be happy to find out that there's a lot of cargo space you can use as this model features a slightly larger trunk than the previous Altima.
The Accord is also spacious and it features a nice interior that doesn't get boring after a while. This vehicle has been upgraded from the previous model and it now has more leg and head space for your passengers. However, the interior materials feel slightly cheap and you need to pay extra for leather or other premium finishes.

Technology & Safety
When it comes to technology, both cars score great points in this department. For example, the Altima is equipped with an 8-inch infotainment panel that features intuitive and customizable menus. At the same time, you get smartphone connectivity such as Android Auto and Apple CarPlay. The sound system is pretty decent and it will play your favorite tunes at the press of a button.
The Accord also features an 8-inch display and multiple smartphone connectivity options. The audio system offered can blast a few hundred watts of acoustic power, but the infotainment panel is rather slow and unresponsive.

Performance
The standard Altima comes with a 2.5L engine that produces up to 188 horsepower. This powertrain is connected to an automatic gearbox and the car also features an all-wheel drive system. This combination is enough to make the vehicle stable on roads and also have enough acceleration for an easy overtake on the highway.
The Accord features slightly more horsepower – 192 from a turbocharged 1.5L engine. You also get an automatic gearbox with 10 speeds and this ensures smooth gear changes and less driving effort. However, the new Accord also offers a rather firm ride, so you might find driving on poor-quality roads very bumpy and uncomfortable.

The Bottom Line
On paper, both these vehicles look rather similar and they are both ideal family cars. However, if you want a little bit more power and more features inside the cockpit, you should go for the Altima. You won't be disappointed in the long run.

Ready to Schedule a 2022 Nissan Altima Test Drive Today?
If you are interested in experiencing the luxury package that the 2022 Nissan Altima offers, you can test drive this stellar car with us at Nissan of Stockton. We are located at E Hammer Ln, Stockton, and proudly serve car buyers in California. Drop by our showroom today or simply call us in advance to book a 2022 Nissan Altima test drive appointment.
---