2022 Nissan Altima vs. 2022 Hyundai Sonata
If you're looking for a fast and affordable family sedan, you have many options at your disposal. However, the new 2022 Nissan Altima and the 2022 Hyundai Sonata are very close when it comes to features and performance. Which one should you go for? Which one is better and why? These are good questions and you'll find plenty of interesting insights in this article, so keep reading.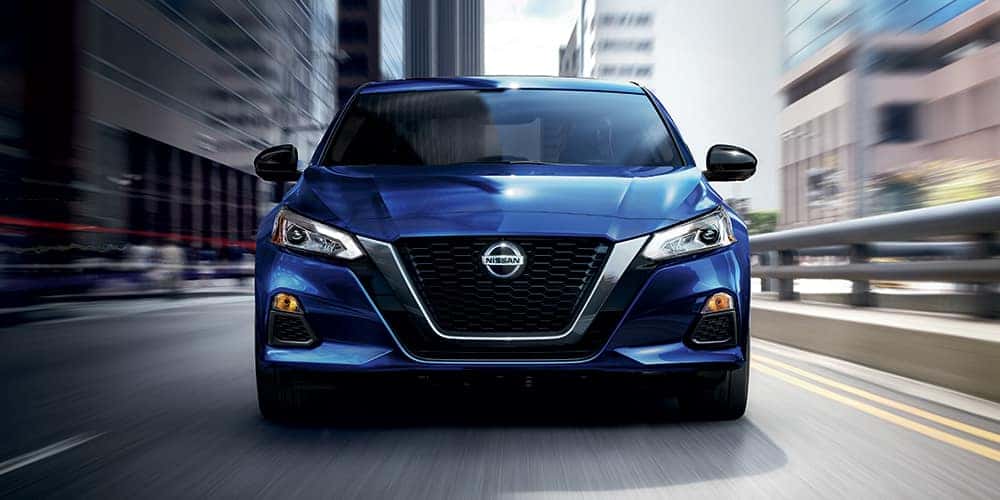 Design & Style
The design of the Altima is eye-catching and aerodynamic, so you'll probably like it right away. The interior is also spacious and comfortable, not to mention that you won't get bored with it anytime soon. You can easily reach the main buttons and controls and the leg space for passengers is also decent, so you won't hear any complaints while traveling with your family.
The Sonata is also spacious and comfortable. It comes with easily adjustable armrests, a blend of durable and beautiful materials as well as plenty of space for your passengers. However, it's almost impossible to ignore the strange design of the steering wheel as it looks rather weird and it takes away from the interior aesthetics of this car.

Technology & Safety
You might be happy to find out that the new 2022 Altima comes with an 8-inch touchscreen panel that 's intuitive and responsive. You can use it to control the main functions of the car as well as to connect your smartphone to the vehicle using Android Auto or Apple CarPlay. This Nissan Altima also has a decent sound system, so you'll love listening to music while driving.
The Sonata also comes with an 8-inch display, Android Auto and Apple CarPlay as well as multiple driving aids and safety features. However, its sound system simply doesn't compare with the one in the Altima. For a premium one you have to pay more and this is usually a turnoff for most clients.

Performance
When it comes to performance, the new Altima comes with a turbocharged 2.5-liter engine that makes up to 188 horsepower. It's coupled to an automatic transmission, so you don't have to mess with a gear knob anymore.
The Sonata has a slightly more powerful engine that makes 191 horsepower. However, three extra horsepower is not that much to make a big difference and the steering of the Sonata is not as precise and pleasant as the Altima's.

The Bottom Line
At the end of the day, choosing between these two vehicles is a matter of pure preference. With that being said, most customers tend to lean towards the model from Nissan as it features a more pleasant interior and it's slightly better equipped.

Ready to Schedule a 2022 Nissan Altima Test Drive Today?
If you are interested in experiencing the luxury package that the 2022 Nissan Altima offers, you can test drive this stellar car with us at Nissan of Stockton. We are located at E Hammer Ln, Stockton, and proudly serve car buyers in California. Drop by our showroom today or simply call us in advance to book a 2022 Nissan Altima test drive appointment.
---