2022 Nissan Altima vs. 2022 Kia K5
Granted spacious and cushy seats, the 2022 Nissan Altima definitely deserves the attention that it gets. It also offers excellent fuel economy, apart from making the driving experience totally relaxing for the driver and his passengers. You also get the Midnight Edition Package as part of its SR trim.
That of the 2022 Kia K5 promises you will get a lot of standard features in it, and that the infotainment system will definitely be easy to deal with. Passengers can sit comfortably inside as well.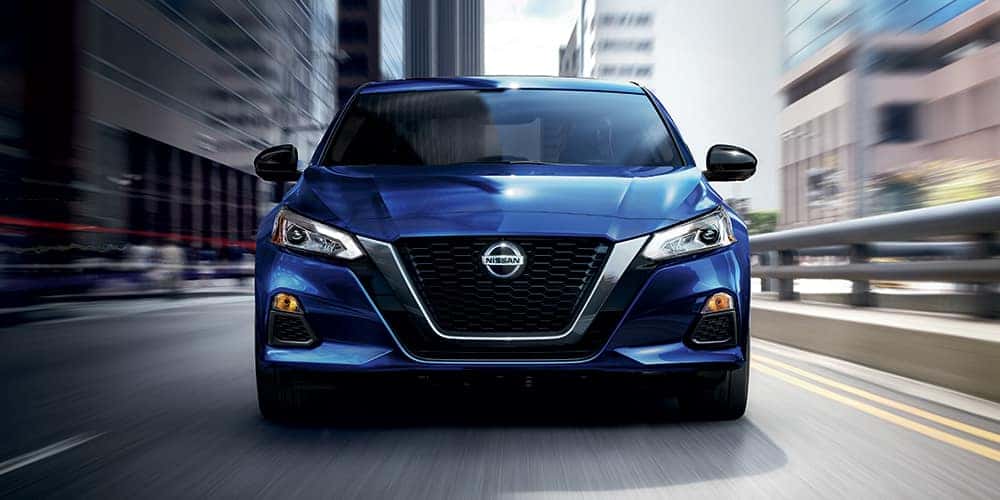 Design & Style
Given an attractive interior, the new Nissan Altima knows how to impress passengers out there. Add to that, no passenger will ever complain of feeling cramped even at the back. The cushy seats, as promised, gives convenience at every angle, even with a big movement. This also has expanded its cargo space to be bigger than what its predecessor used to offer.
There are plenty of soft touch surfaces in the case of the 2022 Kia K5 and you will definitely give it credit for that. Despite the effort, it is also noticeable that plastics abound in the cabin too. The ride can accommodate up to five passengers, but be ready to offer the rear seats to kids if you want to meet that seating configuration..

Technology & Safety
The 2022 Nissan Altima, for sure, gets great points for having an eight-inch infotainment panel. This one is creative enough to allow users to customize menus to their liking. It is also intuitive to all commands, plus it also promises that you will enjoy smartphone integration with its setup. Among its standard safety amenities are the rearview camera, forward automatic emergency braking, lane departure warning, pedestrian detection, driver drowsiness monitoring, and automatic high-beam headlights.
For the 2022 version of the Kia K5, it carries the same infotainment interface as its brothers, that is, the UVO software. This is likewise paired with an eight-inch touch screen, and is well-praised for having wireless smartphone integration capabilities. For safety, it is equipped with forward collision warning, pedestrian detection, lane departure warning, lane keep assist, and driver drowsiness monitoring.

Performance
The 2022 model for the Altima is gifted with a base engine that can release up to 188 horsepower in terms of results. This beats the turbo-four setup for the K5's base that only generates up to 180 horsepower while stepping on the brakes.

The Bottom Line
The 2022 Nissan Altima charms the hearts of car buyers out there because of the many features that it has been loaded with. The 2022 Kia K5 tried hard, but it does not surpass the achievements of the Nissan.

Ready to Schedule a 2022 Nissan Altima Test Drive Today?
If you are interested in experiencing the luxury package that the 2022 Nissan Altima offers, you can test drive this stellar car with us at Nissan of Stockton. We are located at E Hammer Ln, Stockton, and proudly serve car buyers in California. Drop by our showroom today or simply call us in advance to book a 2022 Nissan Altima test drive appointment.
---