2022 Nissan Altima vs. 2022 Kia Sorento
An impressive compact vehicle that promises excellent fuel economy, you will never go wrong choosing the 2022 Nissan Altima. This one offers a relaxing experiencing for its passengers because of its cushy and spacious seats.
For the 2022 Kia Sorento, expect a refined interior and the inclusion of a peppy but optional turbocharged engine. Optional heated second-row seats are also available.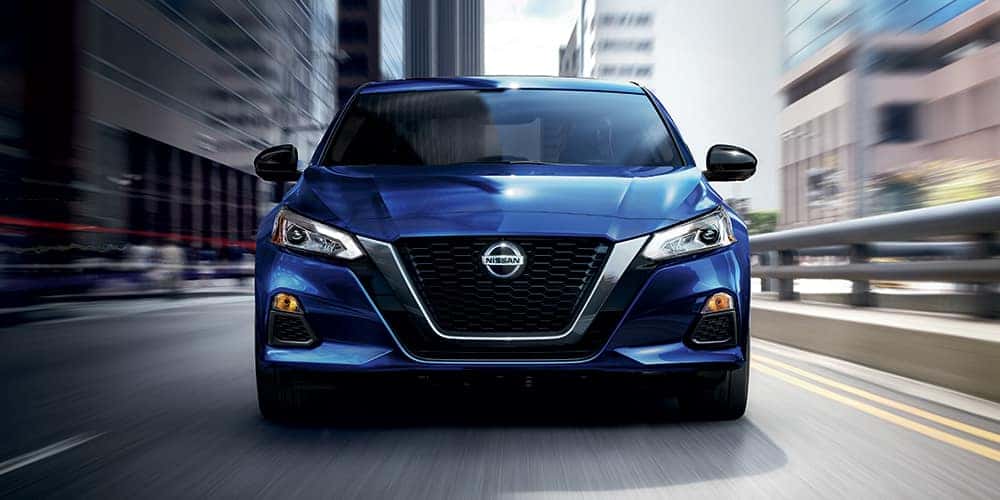 Design & Style
One of the many things you will notice once you step inside the 2022 Nissan Altima is its comfortable and cushy armrests. Instruments are properly placed so you can easily access them at any angle too. The midsize car's cargo area is impressive, and so are all other materials used for its interior construction.
Using impressive high-quality materials for its interior, you will love the Kia Sorento for its sharp design. It is also well-insulated from outside noise. The cargo area is quite cramped with 12.6 cubic feet of cargo space when all three rows of seats are in use. While it has three rows of seats to accommodate seven passengers, it is noticeable that the last two rows are tighter in terms od space.

Technology & Safety
The 2022 Altima easily gets good points in terms of technology. With customizable menus in its infotainment setup, you know that you will get more. Its intuitive eight-inch touch screen is also a must-try. Add to that, you will love that it flawlessly integrates Apple CarPlay and Android Auto too. It has four speakers, and two USB ports included as a standard. Aside from a rearview camera, it has a head-up display, lane keep assist, lane departure warning, adaptive cruise control, and a whole lot more for standard safety.
Displaying crisp graphics for the 2022 Kia Sorento infotainment system is an eight-inch touch screen display. This one also has a quick response time to inputs. Safety wise, it misses out on driver drowsiness monitoring, and the head-up display which its Nissan counterpart offers.

Performance
The 2022 Nissan Altima is gifted with a four-cylinder engine that can release up to 188 horsepower. While stepping on your brakes, you will feel how smoothly the ride goes. In the case of the Kia Sorento, its four-cylinder engine registers 191 horsepower, but one can feel its lackluster acceleration once they step on the brakes.

The Bottom Line
There are qualities in the 2022 Kia Sorento that make it a good car, but overall the 2022 Nissan Altima shows an impressive look, matched by dependable technologies and other features, plus a reliable engine setup. This battle definitely goes to the Nissan.

Ready to Schedule a 2022 Nissan Altima Test Drive Today?
If you are interested in experiencing the luxury package that the 2022 Nissan Altima offers, you can test drive this stellar car with us at Nissan of Stockton. We are located at E Hammer Ln, Stockton, and proudly serve car buyers in California. Drop by our showroom today or simply call us in advance to book a 2022 Nissan Altima test drive appointment.
---