2022 Nissan Altima vs. 2022 Subaru Legacy
The 2022 Nissan Altima knows how to impress those who are looking for their next ride considering that it is equipped with excellent fuel economy. It promises you will enjoy a relaxing ride all the time; thanks to its spacious and cushy seats.
The 2022 Subaru Legacy is definitely a good competitor for the Altima, with its refined cabin quality and long list of standard features to offer. Does that mean that the Nissan must bow down to it? Let us find out the answer through this page.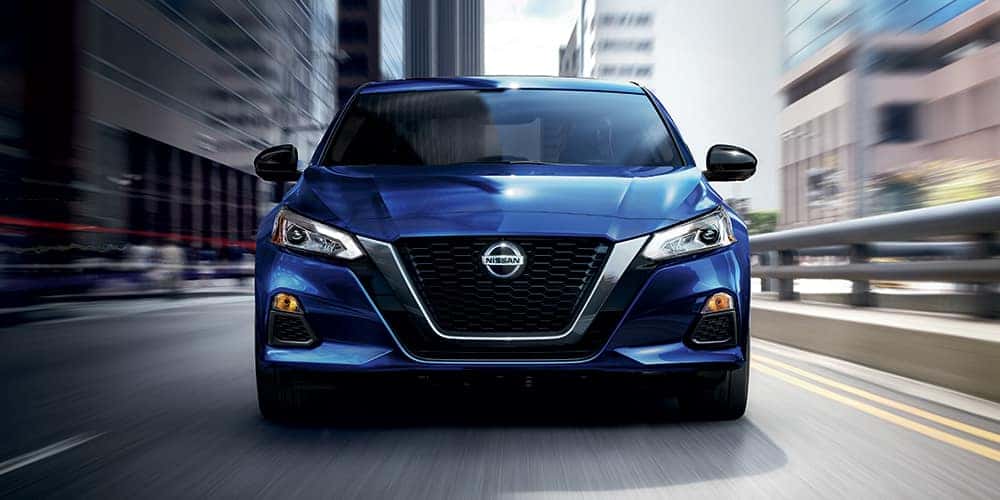 Design & Style
One of the many things you will notice once you step inside the 2022 Nissan Altima is its comfortable and cushy armrests. Instruments are properly placed so you can easily access them at any angle too. The midsize car's cargo area is impressive, and so are all other materials used for its interior construction.
That of the 2022 Subaru Legacy is gifted with alloy wheels outside. Inside it, you will appreciate the top-notch materials included for its overall construction. Trunk space is a little below average for a midsize ride though, starting with less than 15 cubic feet of space when all seats are in use. There is plenty of room to accommodate five passengers of all ages.

Technology & Safety
The 2022 Altima easily gets good points in terms of technology. With customizable menus in its infotainment setup, you know that you will get more. Its intuitive eight-inch touch screen is also a must-try. Add to that, you will love that it flawlessly integrates Apple CarPlay and Android Auto too. It has four speakers, and two USB ports included as a standard. Aside from a rearview camera, it has a head-up display, lane keep assist, lane departure warning, adaptive cruise control, and a whole lot more for standard safety.
The 2022 Legacy uses a seven-inch touch screen for its infotainment system. Like the Altima, it has two USB ports, Bluetooth, and four speakers. This one has an Android Auto and Apple CarPlay capability as well. Its list of safety aids includes the ones mentioned for the 2022 Nissan Altima above.

Performance
The 2022 Nissan Altima is gifted with a four-cylinder engine that can release up to 188 horsepower. While stepping on your brakes, you will feel how smoothly the ride goes. The Legacy, on the other hand, gives off 182 horsepower with the same base engine capacity as that of the Nissan Altima.

The Bottom Line
The 2022 Nissan Altima is one of the most fascinating midsize cars you will see out there. It has a good body design, and a great cabin style, plus it is loaded with features you can count on. Even its engine performance is one to love about it.

Ready to Schedule a 2022 Nissan Altima Test Drive Today?
If you are interested in experiencing the luxury package that the 2022 Nissan Altima offers, you can test drive this stellar car with us at Nissan of Stockton. We are located at E Hammer Ln, Stockton, and proudly serve car buyers in California. Drop by our showroom today or simply call us in advance to book a 2022 Nissan Altima test drive appointment.
---