2022 Nissan Altima vs. 2022 Toyota Camry
Toyota has always competed with Nissan when it comes to reliability, comfort and engine power. For example, the 2022 Nissan Altima offers fierce competition to the 2022 Toyota Camry and both vehicles are ideal for families or busy individuals who want to get somewhere quickly. Keep reading to find out the pros and cons of each car and see which ones should be in your garage.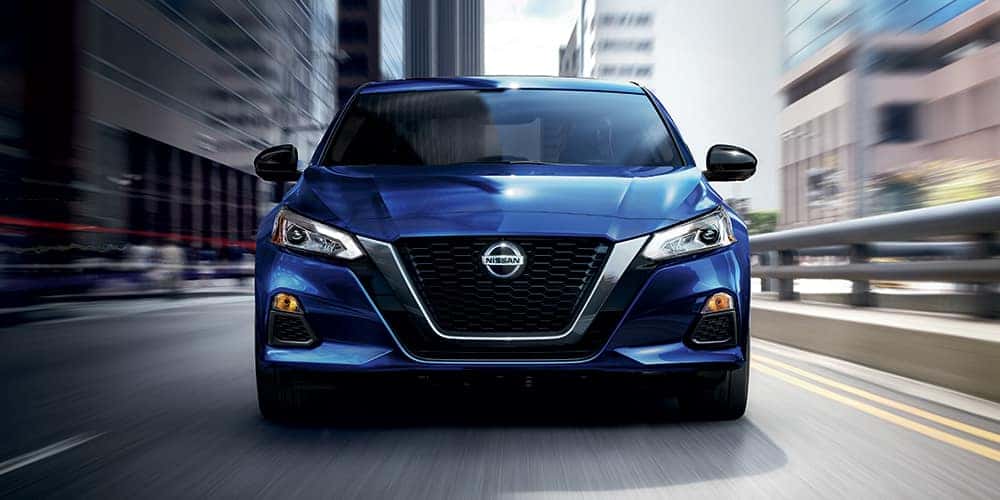 Design & Style
You might be happy to find out that the new Altima features a beautiful and comfortable interior. There is enough space inside for five passengers and the armrests are soft and cushy for the driver and front passenger. You also get more space in the trunk, so you can move luggage around with no problem, and the driving position is excellent.
The Toyota Camry also features a spacious interior with plenty of storage compartments and high-quality materials. The instrument cluster is easily accessible and the comfortable seats will not make you feel tired if you drive for hours every day. However, the trunk is not very spacious in comparison with the one found in the Altima, so you cannot move too much luggage around.

Technology & Safety
The standard model of the 2022 Altima comes with a generous 8-inch infotainment panel that allows you to easily access the main functions of the vehicle. You also get multiple smartphone connectivity options such as Android Auto, Apple CarPlay, Bluetooth, and more. This car also incorporates a plethora of airbags, so it scores great points when it comes to safety.
On the other hand, the Camry features something called Entune 3.0 which is a proprietary entertainment panel. You also get Android Auto and Apple CarPlay. However, you might need to pay extra for a better sound system because the standard one is not very brilliant.

Performance
When it comes to performance, the new Altima features a 2.5L engine that produces 188 horsepower. It's connected to an automatic transmission and you get all-wheel drive as standard, so your vehicle will be very stable while driving.
The Camry also comes with a four-cylinder engine, but experts agree that it's rather slow and unresponsive. You can get a manual or automatic transmission and the ride is comfortable, but you might lack the acceleration needed to overtake someone quickly on the highway. Ideally, you should pay more for the more powerful V6 option.

The Bottom Line
At the end of the day, both these vehicles are suitable for a small family and they can take you places safely and comfortably. However, if you want a little bit more power and a more spacious trunk, you should opt for the Altima.

Ready to Schedule a 2022 Nissan Altima Test Drive Today?
If you are interested in experiencing the luxury package that the 2022 Nissan Altima offers, you can test drive this stellar car with us at Nissan of Stockton. We are located at E Hammer Ln, Stockton, and proudly serve car buyers in California. Drop by our showroom today or simply call us in advance to book a 2022 Nissan Altima test drive appointment.
---