2022 Nissan Altima vs. 2022 Toyota Corolla
The 2022 Nissan Altima is the premium midsize car to go for if you are looking to ride in style and comfort. Its cabin exudes a deep sense of luxury while being outfitted with the latest technological advancements. The Altima offers excellent fuel economy and its spacious, cushy seats are ideal for longer hauls. Check out other aspects of this first-rate vehicle along with one of its rivals, the 2022 Toyota Corolla.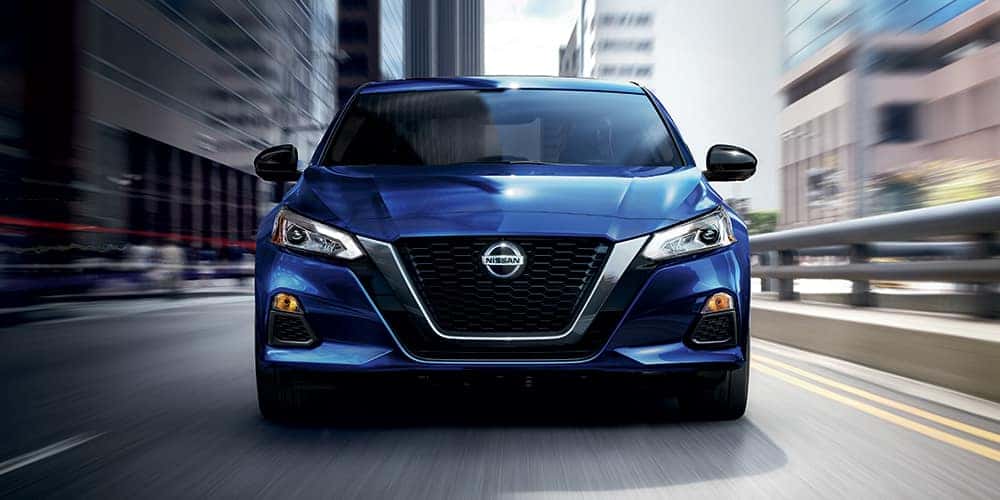 Design & Style
The Nissan Altima has a spacious and comfortable cabin interior that is simple yet highly premium. Its surfaces are covered in quality plastics and other premium materials to create that welcoming atmosphere. The car can seat five people across two rows that are equally supportive and roomy.
The Toyota Corolla sports an attractive cabin interior that has few embellishments and clean lines. Its interior feels well put together with a mixture of soft and hard plastics. The car can seat up to five people on its supportive seats. Its back row may feel slightly less comfy for further rides.

Technology & Safety
The Nissan Altima comes equipped with a variety of tech features that include six speakers, a 7 inch touchscreen, Bluetooth, voice control, and a pair of USB ports. Safety tech of the car is made up of forward collision warning, rearview camera, pedestrian detection, auto emergency brakes, drowsiness monitor, lane departure warning, and auto high beams.
The Toyota Corolla features several tech advances that include Apple CarPlay, a 7 inch touchscreen, Amazon Alexa, Android Auto, a pair of USB ports, Bluetooth, six speakers, and a satellite radio. Safety features of the car include road sign recognition, collision warning, auto high beams, pedestrian detection, and cruise control.

Performance
The Nissan Altima runs on a 2.5L engine with four cylinders that can put out 188 hp. It can deliver an estimated EPA rating of 28 mpg and 39 mpg for cities and highways.
The Toyota Corolla can make 139 hp from its 1.78L engine with four cylinders. It gets a gas mileage of approximately 32 mpg for city and 41 mpg for highway.

The Bottom Line
The Nissan Altima makes it easy for you to decide on your next ride. Its premium cabin look and spacious, supportive seats make every ride in this car a pleasant one. It is equally impressive when it comes to its performance while still being able to deliver great fuel economy. Overall, it is an all-inclusive midsize car that lets you enjoy a well-rounded experience in every journey.

Ready to Schedule a 2022 Nissan Altima Test Drive Today?
If you are interested in experiencing the luxury package that the 2022 Nissan Altima offers, you can test drive this stellar car with us at Nissan of Stockton. We are located at E Hammer Ln, Stockton, and proudly serve car buyers in California. Drop by our showroom today or simply call us in advance to book a 2022 Nissan Altima test drive appointment.
---