2022 Nissan Altima vs. 2022 Volkswagen Passat
The 2022 Nissan Altima is a masterful family sedan with plenty of connectivity options and safety features. However, how does it compare with its main German rival, the mighty 2022 VW Passat? Both these vehicles are designed to transport four people in great comfort, but which one should you buy? This is an interesting question and you'll find more answers in this article, so keep reading.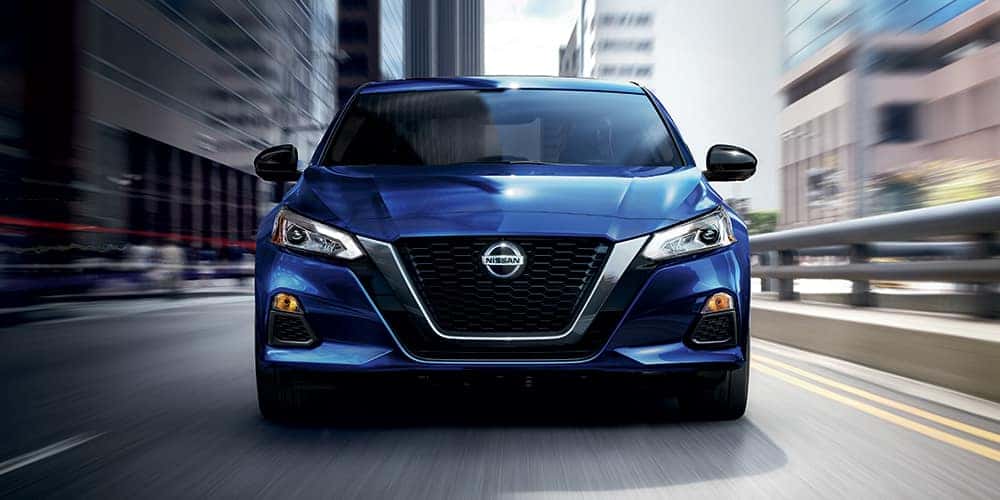 Design & Style
First of all, it's worth noting that the new Altima features a pleasant interior with comfortable seats and adjustable armrests. This model has slightly more space than the previous Altima and the driving position is excellent. You will also benefit from more cargo space, so you can easily transport a few bags full of personal belongings wherever you go.
The Passat is also spacious and comfortable. Every button and instrument is within reach and nothing distracts you from the pleasure of driving. However, in pure German fashion, the interior is elegant but it lacks emotion. You will eventually get bored with it pretty quickly.

Technology & Safety
When it comes to technology, you might be happy to find out that the new Altima comes with a large 8-inch touchscreen that allows you to easily control the main functions of the car. The infotainment panel is snappy and easy to navigate. At the same time, you also get Android Auto and Apple CarPlay to connect your smartphone instantly.
The Passat also has multiple connectivity options for your smartphone as well as a decent audio system. However, it's important to mention that the infotainment panel measures just 6.3 inches, so it's smaller than the one in the 2022 Altima. You might be able to get a larger one, but it's an option you have to pay for.

Performance
In the performance department, the Altima comes slightly ahead of the Passat. For example, the new model from Nissan features a turbocharged 2.5 engine that produces up to 188 horsepower. This engine is connected to a continuous variable transmission system, so gear changes are smooth as silk.
The Passat, on the other hand, has a turbocharged engine that makes just 174 horsepower. Although this is usually enough for a family sedan, you might be happy to find out that the Altima is slightly faster and has better acceleration. The new Passat also comes with an automatic transmission.

The Bottom Line
As you can see, there's no way around the fact that the Altima is slightly better in every department in comparison with its German rival. The 2022 Nissan Altima has more interior space, it's slightly faster and better equipped, so it's up to you to decide which should be your next favorite vehicle.

Ready to Schedule a 2022 Nissan Altima Test Drive Today?
If you are interested in experiencing the luxury package that the 2022 Nissan Altima offers, you can test drive this stellar car with us at Nissan of Stockton. We are located at E Hammer Ln, Stockton, and proudly serve car buyers in California. Drop by our showroom today or simply call us in advance to book a 2022 Nissan Altima test drive appointment.
---