2022 Nissan Frontier vs. 2022 Ford Ranger
The 2022 Nissan Frontier faces heavy competition as this market segment is populated with a plethora of mid-size pickup trucks that are worthy of your money. For example, the 2022 Ford Ranger is a great contender and you might be wondering which one to choose. This article describes the new Frontier and the new Ranger in greater detail, so keep reading to find out more.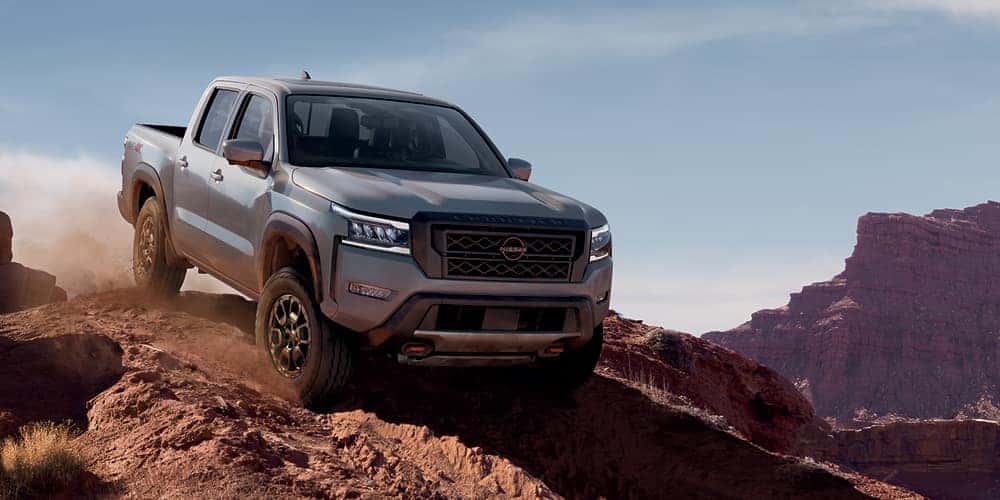 Design & Style
You might be happy to find out that the Nissan Frontier features a beautiful and spacious interior with an excellent driving position. You have every button and instrument within your reach, so you don't have to stretch or become uncomfortable to operate this car. There are also a lot of storage compartments for your personal belongings, so you can have everything with you wherever you go.
The Ford Ranger is also spacious and attractive. The interior is beautiful, the seats are comfortable and they can be easily adjusted according to your height. However, you'll also discover that there are a lot of plastic elements and bits and these give the sensation of a cheap product.
Technology & Safety
When it comes to technology, the Frontier is equipped with a standard 8-inch infotainment panel that can be operated with great ease. You get multiple smartphone connectivity options such as Bluetooth, Android Auto and Apple CarPlay. The sound system is also more than decent, so your entertainment is ensured during long travels.
At the same time, the Ford Ranger also incorporates smartphone connectivity and a great sound system. However, believe it or not, you might need to pay for an 8-inch infotainment panel because it's available for certain versions only. This is a drawback for most clients.
Performance
The Nissan Frontier is equipped with a larger V-6 engine that makes up to 310 horsepower. This monster is connected to an automatic transmission and the gear changes are smooth as silk. You'll also be able to easily navigate through rough terrain as this vehicle has been designed to be driven off-road.
The Ranger incorporates a turbocharged 2.3 liter engine that makes 270 horsepower. This is less than what the Frontier does and at some point you'll feel the 40 horsepower difference. Although the new Ford also comes with an automatic transmission, it doesn't accelerate as fast as the new Frontier from Nissan.
The Bottom Line
As you can see, the Nissan Frontier is better equipped and it has more power than its American rival. This might not seem like much at first, but you'll definitely feel the differences in the long run. It's up to you which car you choose, but the most logical decision would be to go with the Frontier.
Ready to Schedule a 2022 Nissan Frontier Test Drive Today?
If you are interested in experiencing the luxury package that the 2022 Nissan Frontier offers, you can test drive this stellar car with us at Nissan of Stockton. We are located at E Hammer Ln, Stockton, and proudly serve car buyers in California. Drop by our showroom today or simply call us in advance to book a 2022 Nissan Frontier test drive appointment.
---