2022 Nissan Frontier vs. 2022 GMC Canyon
If you are looking for a dependable pick-up truck, the fully redesigned Nissan Frontier is one you can count on. This one has intuitive infotainment features too, plus you get a well-built cabin for your needs. Its smooth ride and balanced handling provide additional points to its positives.
In the case of the 2022 GMC Canyon, you get audio and climate controls that are simple enough to fulfill just what you need. What else is it ready to give? Does it compare to the Nissan Frontier's offerings? Let us get to know them better.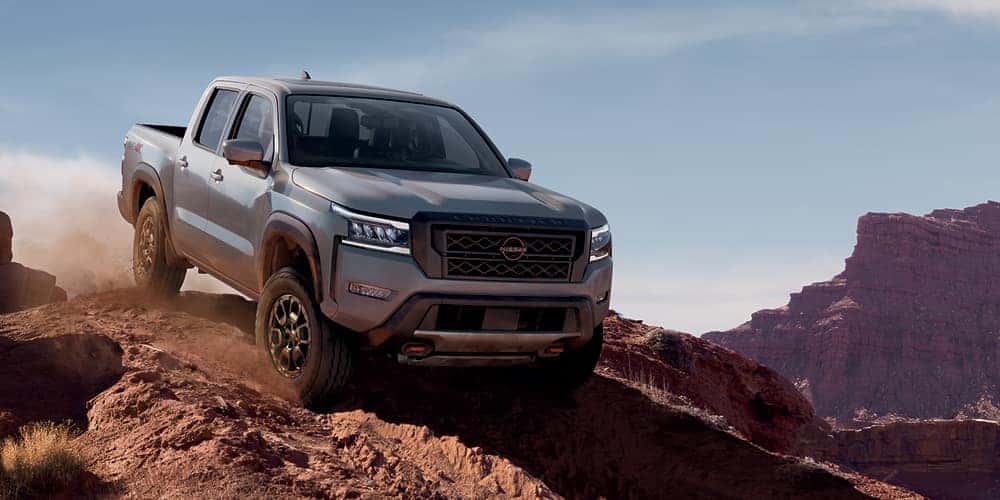 Design & Style
The 2022 Frontier is indeed one of those compact trucks that you will give a heads-up to. This is for the fact that its amenities are just within reach inside. Add to that, apart from offering comfortable seats to its users, it also gives you premium materials that make its cabin look upscale. At the back, there is room for a 6-foot-1-inch bed.
When looking at the 2022 GMC Canyon, you will notice that it does not really impress in terms of looks. While it gets enough room at the cargo space, slightly larger than the Frontier's, it still lacks in terms of styling. It is also noticeable that the cabin shows its age. Getting some updates and upgrades won't hurt for future generations of the compact pick-up.
Technology & Safety
There are plenty of technologies that you will admire in the 2022 Nissan Frontier. The ride gest approval from critics because of its highly-responsive eight-inch touch screen display for its infotainment interface. It is also equipped with six speakers, two USB ports, a satellite radio, and Bluetooth. It also integrates Apple CarPlay and Android Auto. Safety wise, you can count on its rearview camera, forward automatic emergency braking, driver drowsiness monitoring, and forward collision warning.
The 2022 GMC Canyon is equipped with a slightly smaller seven-inch touch screen display for its infotainment software when compared to the Frontier. It has all the features that its counterpart offers, but misses out on including the satellite radio. When it comes to safety, it is a dismay that it only has a rearview camera and the Teen Driver for secondary drivers forming part of its standard list.
Performance
The 2022 Nissan Frontier gets only one engine option, but this one is powerful enough to generate up to 300 horsepower. This is a 3.8-liter V6 engine that can take you on-road and off-road. That of the GMC Canyon only registers up to 200 horsepower for its base engine.
The Bottom Line
The 2022 Nissan Frontier obviously has a lot more sass, power, and amenities when compared to the 2022 GMC Canyon. The compact truck deserves to form part of your consideration for one.
Ready to Schedule a 2022 Nissan Frontier Test Drive Today?
If you are interested in experiencing the luxury package that the 2022 Nissan Frontieroffers, you can test drive this stellar car with us at Nissan of Stockton. We are located at E Hammer Ln, Stockton, and proudly serve car buyers in California. Drop by our showroom today or simply call us in advance to book a 2022 Nissan Frontier test drive appointment.
---