2022 Nissan Frontier vs. 2022 Honda Ridgeline
There is always heavy competition in the world of mid-sized pickup trucks and this is a good thing for customers because you have many options to choose from. For example, the 2022 Nissan Frontier is going head-to-head against the new 2022 Honda Ridgeline. Both vehicles have their pros and cons and you might be wondering which one you should choose. Keep reading this article to learn more about these two vehicles.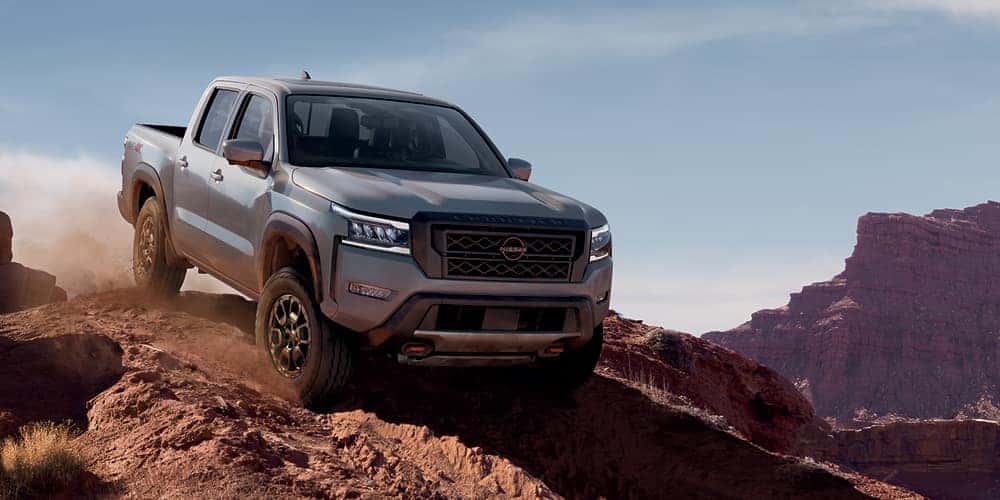 Design & Style
The Frontier is slightly more spacious than the previous one as you have a plethora of storage compartments at your disposal. The seats are also comfortable and easily adjustable and the visibility is excellent from every angle. Thanks to the comfy seats for the driver and passengers, you will not get tired that soon during long journeys.
The Ridgeline from Honda is also spacious and well thought-out. You have an excellent driving position, there are a lot of storage compartments to take advantage of and there's enough leg room for back passengers. Still, you will definitely be turned off by the numerous plastic bits and components inside this vehicle.
Technology & Safety
When it comes to technology, both vehicles are equipped quite similarly. For example, the new Frontier comes with a large 8-inch infotainment panel that's responsive and easy to use. You also benefit from Android Auto and Apple CarPlay connectivity as well as a series of safety features and driving aids.
The Ridgeline has a similar setup. You get an 8-inch panel that allows you to access the main functions of the car. You also get multiple smartphone connectivity options such as Bluetooth, Android Auto and Apple CarPlay. However, this vehicle lacks a good audio system which might be necessary during long travels to keep you entertained.
Performance
The performance figures of the new Frontier are truly amazing. You get a V-6 engine that makes more than 300 horsepower and they will definitely be needed when you climb steep hills or tow something heavy. This engine is connected to an automatic gearbox, so you don't have to shift gears manually.
The Ridgeline is also equipped with a powerful engine, an automated transmission system and lots of useful driving aids. However, its engine produces only 280 horsepower, so it's about 30 or so fewer than what the Frontier can do. You'll definitely feel the difference if you want to overtake someone or tow heavy items.
The Bottom Line
As you can see, both these vehicles have their advantages and disadvantages. It's up to you which one to buy, but if you're looking for more power, you might be better off with the Nissan.
Ready to Schedule a 2022 Nissan Frontier Test Drive Today?
If you are interested in experiencing the luxury package that the 2022 Nissan Frontier offers, you can test drive this stellar car with us at Nissan of Stockton. We are located at E Hammer Ln, Stockton, and proudly serve car buyers in California. Drop by our showroom today or simply call us in advance to book a 2022 Nissan Frontier test drive appointment.
---