2022 Nissan Frontier vs. 2022 Toyota Tacoma
If you're looking for a spacious, powerful and dependable pick-up truck then you have many options at your disposal. For example, the 2022 Nissan Frontier competes with the new Toyota Tacoma and both vehicles have a lot of features that might impress customers. Let's take a look at these cars and see how they compare, so you can make a more informed decision when buying your next vehicle.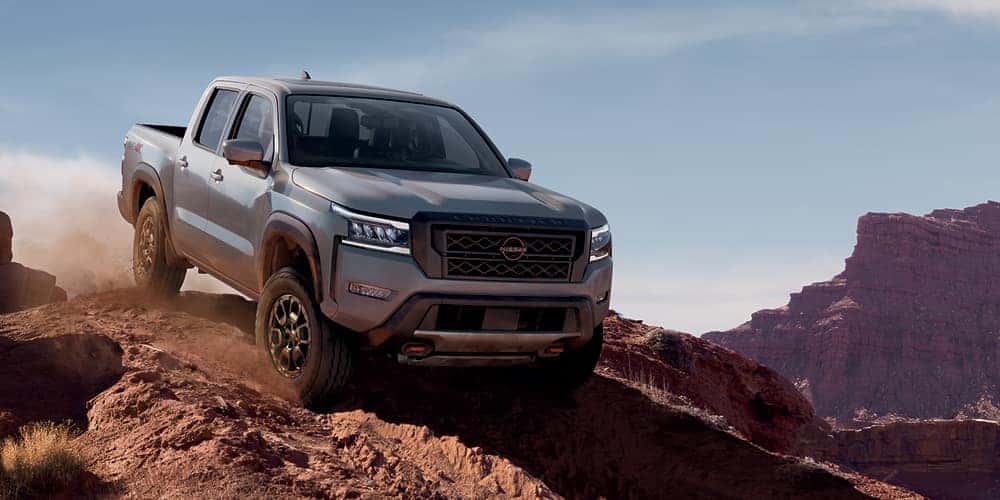 Design & Style
You will probably appreciate the spacious and comfortable interior of the new Frontier. Inside you are surrounded by premium materials, a lot of instruments that are easy to reach and comfortable seats. Also, you get a plethora of storage compartments placed at strategic points inside the cabin, so you can deposit many personal belongings while traveling.
The Tacoma is also very spacious and it comes with numerous small storage compartments. You also get a fully-adjustable driver seat, so regardless of your current height, you will be able to set up the right driving position. However, the plasticy interior might put off many potential customers and if you want leather or other premium materials, you will have to pay more.
Technology & Safety
You might be happy to find out that the Nissan Frontier comes with a large 8-inch display that's easy to use and highly responsive. You can use this display to connect your smartphone via Android Auto or Apple CarPlay. You also get a high-quality sound system and navigating through the menus of the infotainment panel is a breeze.
The Tacoma also features an infotainment panel, but it measures just 7 inches in size. You still get multiple smartphone connectivity options such as Apple CarPlay, Android Auto and more. However, the sound system is not exactly top-notch, so you might want to consider paying more for a premium one.
Performance
The performance figures favor the Nissan again. You get slightly more than 300 horsepower from a 3.8L V6 engine and the automatic transmission handles all the gear changes for you. Thanks to the all-wheel drive system, your Frontier is also very stable and reliable both on the road and off-road.
The Tacoma comes with a four-cylinder engine, but for some reason, it's slightly underpowered and slow. You will get to your destination, but you should be mindful when it comes to overtaking someone because the engine will struggle a bit. The V6 model is more powerful, but also more expensive.
The Bottom Line
As you can see, the new Tacoma keeps up with the Nissan Frontier up to a point. If you want a more powerful off-roader and more features/gadgets for your buck then buying the Nissan Frontier is the right thing to do.
Ready to Schedule a 2022 Nissan Frontier Test Drive Today?
If you are interested in experiencing the luxury package that the 2022 Nissan Frontier offers, you can test drive this stellar car with us at Nissan of Stockton. We are located at E Hammer Ln, Stockton, and proudly serve car buyers in California. Drop by our showroom today or simply call us in advance to book a 2022 Nissan Frontier test drive appointment.
---