2022 Nissan Kicks vs. 2022 Honda HR-V
Are you looking to purchase a new subcompact SUV in 2022? If so, you may be debating between the 2022 Nissan Kicks and the 2022 Honda HR-V. While both models can offer you pretty similar features, there are a few small but powerful details that may just skew your decision towards the 2022 Nissan Kicks. Read on to find out what they are!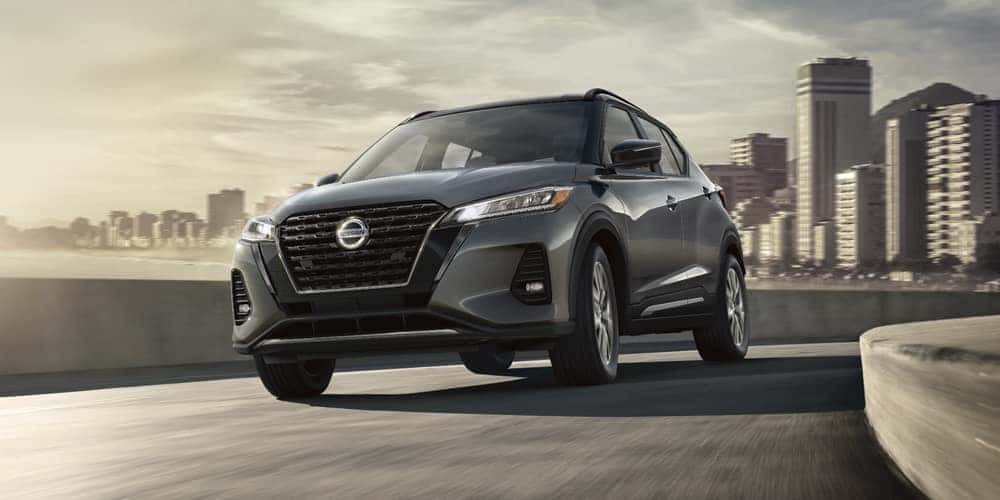 Design & Style
In terms of cargo space, the Nissan Kicks offers a surprisingly generous allowance. With the rear seats folded down, 19 cabin suitcases can be fitted into the combined cargo space! In addition, legroom is spacious for front-seat passengers and the interior is made livelier with splashes of color accompanying the predominantly black backdrop.
While the HR-V also offers acceptable passenger space and lots of legroom for all but the tallest front-seat passengers, you will find only the most basic features unless you opt for the Touring model. We will have to deduct a few points here, but the HR-V does offer generous cargo space when the rear seats are folded thanks to its low load floor.
Technology & Safety
You can expect a wide range of driver-assisted technologies with both models. The Nissan model comes with automated emergency braking as standard and Its Safety Shield 360 feature allows drivers to monitor behind, in front and to the sides of the vehicle, scoring it a few plus points. Its intuitive infotainment system is easy to navigate, coming with a 7.0 inch touchscreen for the base model.
The new HR-V does not lack behind in this aspect either, coming with features such as LED daytime running lights, forward collision warning, a tire pressure monitoring system and more. However, the infotainment system on the base LX trim leaves a lot to be desired.
Performance
Powered by a 122 hp four-cylinder engine, the Nissan Kicks provides a nimbler ride than other SUVs but will not be the best choice for going on thrill rides. However, what you do get is a comfortable suspension and a well-cushioned ride and all factors considering, what more can you ask for from a SUV?
Similarly, the HR-V comes with a four-cylinder engine, although it is significantly slowed down when on all-wheel-drive mode. While you can expect a comfortable ride on an even road, better suspension would make for an improved ride over rough and ragged surfaces.
The Bottom Line
So, there we have it. Although the two 2022 models appear similar on paper and do have quite a few things in common, it's the small but subtle details that make all the difference. For a smoother and more comfortable ride, we would recommend going for the 2022 Nissan Kicks. You won't regret it!
Ready to Schedule a 2022 Nissan Kicks Test Drive Today?
Looking to take the next step and bring your new Nissan Kicks home? To arrange a test drive appointment for a 2022 Nissan Kicks, feel free to give our team at Nissan of Stockton a call today. We would be pleased to welcome you to our showroom and answer all your questions!
---