2022 Nissan Kicks vs. 2022 Kia Seltos
Guaranteeing superb fuel economy for passengers, the 2022 Nissan Kicks debuts as one of the top-rated subcompact SUVs for this season. This one is sold at a low starting price, yet you will love the fact that it has a lengthy list of standard features to offer.
In the case of the 2022 Kia Seltos, it promises spacious cargo and passenger capacities, plus it also guarantees great fuel economy. This too is loaded with plenty of standard features.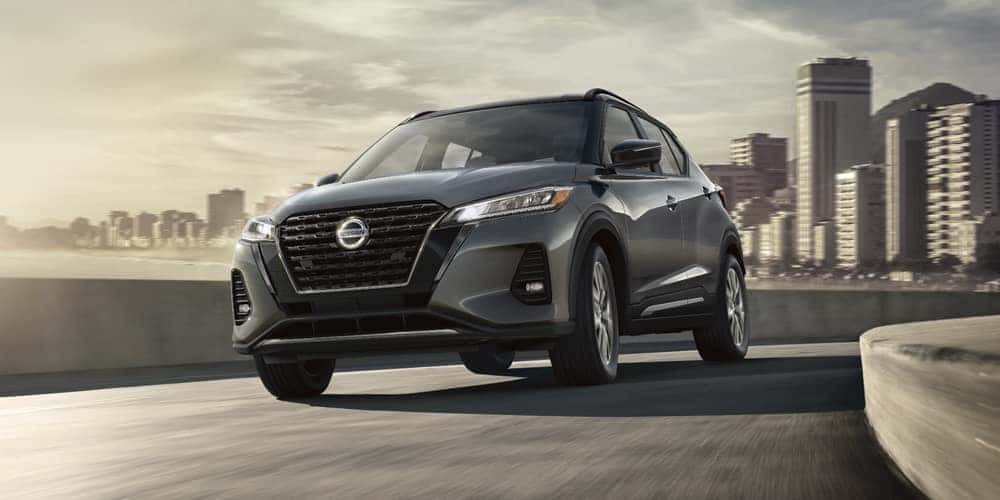 Design & Style
The 2022 Nissan Kicks is designed using some of the highest quality materials for its class, thus giving the cabin an upscale feel. It also is gifted with a great amount of area at the back that starts at 25.3 cubic feet when all seats are in use and expands to 53.1 when the rear seats are folded. This sits five passengers, and the driver gets an excellent view of the road from where he or she is seated.
The Kia Seltos 2022 edition, as promised, offers plenty of space in the cargo area. The configuration begins with 26.5 cubic feet of room in the area, expanding to 63.8 cubic feet when second-row seats are unused and folded. What makes it a dismay in this department is the fact that there are hard plastics that kind of compromises overall cabin styling.
Technology & Safety
With a seven-inch touch screen for its infotainment system (this one can be upgraded to an eight-inch version), you can count on this interface to give you what you need in terms of entertainment. It is also equipped with six speakers, three USB ports, Bluetooth, and smartphone integration via Apple CarPlay and Android Auto. Safety wise, it is gifted with rear parking sensors, rearview camera, blind spot monitoring, rear cross traffic alert, forward and reverse automatic emergency braking, lane departure warning, and a whole lot more.
The 2022 Seltos uses an eight-inch touch screen for its UVO infotainment system. While it has what the Kicks offers, it only has a single USB port. Notable driver aids included for the ride are lane keep assist, lane follow assist, and pedestrian detection.
Performance
The 2022 Kicks pairs its four-cylinder engine with a continuously variable automatic transmission as well as a four-wheel drive to produce 122 horsepower. That of the Seltos has a score of 146 horsepower for its base engine.
The Bottom Line
There are certain aspects where the 2022 Kia Seltos tries to surpass that of the 2022 Nissan Kicks, but it is undeniable that the Kicks is better once you put all aspects together. You will definitely want to invest in this ride because you will get your money's worth for sure.
Ready to Schedule a 2022 Nissan Kicks Test Drive Today?
If you are interested in experiencing the luxury package that the 2022 Nissan Kicks offers, you can test drive this stellar car with us at Nissan of Stockton. We are located at E Hammer Ln, Stockton, and proudly serve car buyers in California. Drop by our showroom today or simply call us in advance to book a 2022 Nissan Kicks test drive appointment.
---