2022 Nissan Kicks vs. 2022 Toyota C-HR
In the market for a new SUV in 2022? You may be having trouble deciding between the 2022 Nissan Kicks and the 2022 Toyota C-HR. On first glance, there may not be much difference between the two models but when you get down to it, you will soon find many subtle yet important details that may just set your mind on the Nissan.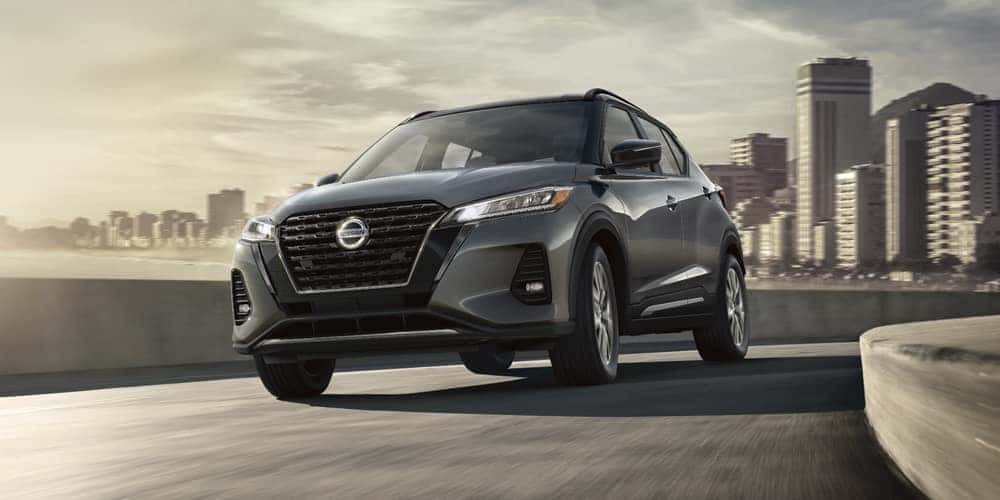 Design & Style
Design wise, we can all agree that the Nissan Kicks looks impressive from the outside. Although the interior is a little less impressive, it doesn't compromise on space and functionality. Adult-sized front seats mean that you do not get the cramped feeling of being cooped up in an enclosed space, and foldable rear seats ensure that there's plenty of room to fit in luggage.
One thing we will say about the Toyota's exterior design is that it has massive curb appeal. On the interior, materials appear well-made and durable; however, this is where the appeal ends. Unfortunately, the C-HR does not offer much in the way of innovative and functional stylistic features, such as power seat adjustments and a sunroof.
Technology & Safety
All base models of the 2022 Nissan Kicks come with a 7.0-inch touchscreen that's highly intuitive and user-friendly. In addition, drivers can opt for a premium package that includes a WiFi hotspot and Bose speaker system. Safety wise, the Nissan offers lane departure warning and automated emergency braking that's standard across the range.
Although the 8.0-inch touchscreen that comes with the Toyota C-HR's infotainment system comes with no frills, this can suit drivers who are looking for something simple and functional. However, this can take a few points off for drivers who are looking for something more sophisticated. With all the standard safety features including a rear-view camera and pedestrian detection, the Toyota has plenty to offer in this aspect too.
Performance
Although the 2022 Nissan Kicks may not be the fastest model out there, it can offer an unexpectedly smooth and comfortable ride. With its 122-hp four-cylinder engine, it may take 9.7s to reach 60 mph, but you will find that steering is accurate and direct.
On the other hand, the Toyota C-HR takes 11s to reach 60 mph, and the process of getting there is less than enthusiastic. This makes it significantly slower than many of its rivals – while it may be excused if it can provide a smooth ride, this isn't the case. The engine tends to drone on while you wait and the suspension rebounds quickly.
The Bottom Line
Ultimately, you will find that both these models offer features that fall within the same ballpark range. However, if you are looking for a smoother ride and more comfortable experience, the 2022 Nissan Kicks is the one to go with.
Ready to Schedule a 2022 Nissan Kicks Test Drive Today?
If you wish to schedule a test drive of a 2022 Nissan Kicks, you have come to the right place at Nissan of Stockton. Located at E Hammer Ln, Stockton, we are pleased to serve car buyers in California and you can expect a high standard of customer service when you come to us.
---