2022 Nissan Kicks vs. 2022 Toyota Corolla Cross
If you are wondering whether the 2022 Nissan Kicks or the 2022 Toyota Corolla Cross is better value for money, you can be hard pressed to find any difference between the two models. While they are pretty similar on the surface, you only have to look deeper to find that the Nissan model may just take top spot overall.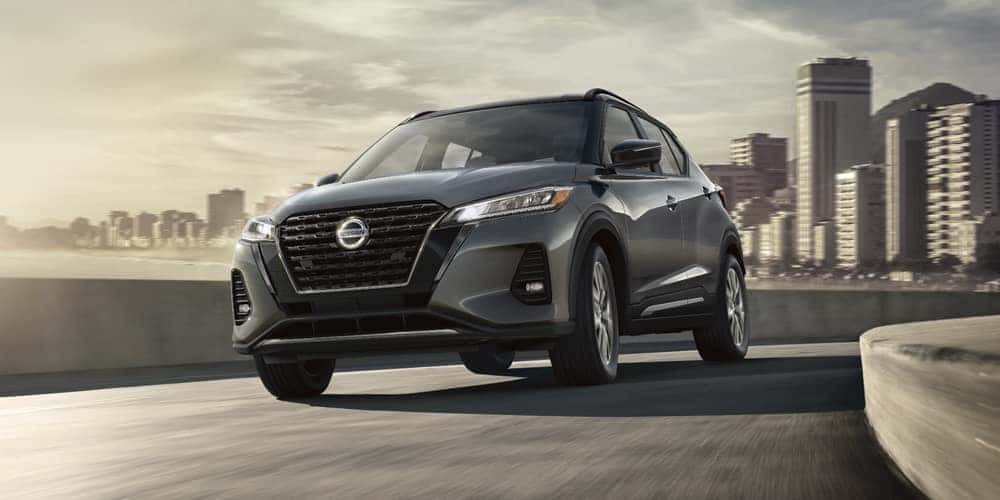 Design & Style
Although the interior of the 2022 Nissan Kicks may not appear as impressive as its exterior, there's still plenty to be said about it. The design is highly user-friendly, offering plenty of legroom for front passengers. With a large glovebox and door pockets, it is easy to store small items just within reach. At the back, rear seats can be folded over to generate additional cargo space.
The 2022 Toyota Corolla Cross doesn't lack behind when it comes to design & style. The larger dimensions of this model means that drivers familiar with Toyota's line of Corolla sedans will know exactly what to expect, but with more space. However, the features for the lower trim are much more basic, and drivers may find that they don't have much choice unless they opt for the XLE model.
Technology & Safety
In terms of safety, the Nissan model offers its signature Safety Shield 360 feature, making it easy for drivers to monitor to the sides as well as the front and back of the vehicle. The infotainment system is easy to operate and comes with access to the NissanConnect system.
The Toyota Corolla Cross offers a suite of driver-assistance features that has been standardized across all models. This includes automated emergency braking, adaptive cruise control, and more. The infotainment system, while not the most modern out there, is functional and user-friendly, which can be a plus or minus point depending on what you are looking for.
Performance
Granted, the 2022 Nissan Kicks may not deliver top results when it comes to speed. But if you take a closer look at what you can expect from a ride, you will find that the comfort and smoothness make up for what it lacks in speed. You will get a well-cushioned ride and a suspension that has been tuned for comfort.
If you are looking for a car that provides a smooth driving experience, unfortunately the Toyota Corolla Cross isn't it. However, what we can agree on is that you can expect an agreeable ride, albeit with a slightly buzzy engine and lazy acceleration rate.
The Bottom Line
Now that you know everything there is to know about both these models, which one will you go for? While it's a close competition, our take is that the 2022 Nissan Kicks edges out just a little bit. If you are still on the fence, we recommend that you go for the Nissan!
Ready to Schedule a 2022 Nissan Kicks Test Drive Today?
If you have your eye set on the 2022 Nissan Kicks, you can take one for a test drive at Nissan of Stockton. Feel free to drop by our showroom today or give us a call to schedule an appointment – we look forward to serving you!
---