2022 Nissan Rogue vs. 2022 Honda CRV
The 2022 Nissan Rogue is equipped with everything a modern person needs. However, the new Honda CRV also incorporates multiple safety systems and technology features, so which one should you choose? This is a great question to ask because these vehicles are rather similar across the line. Keep reading to find out their differences and how to pick the right one for your family.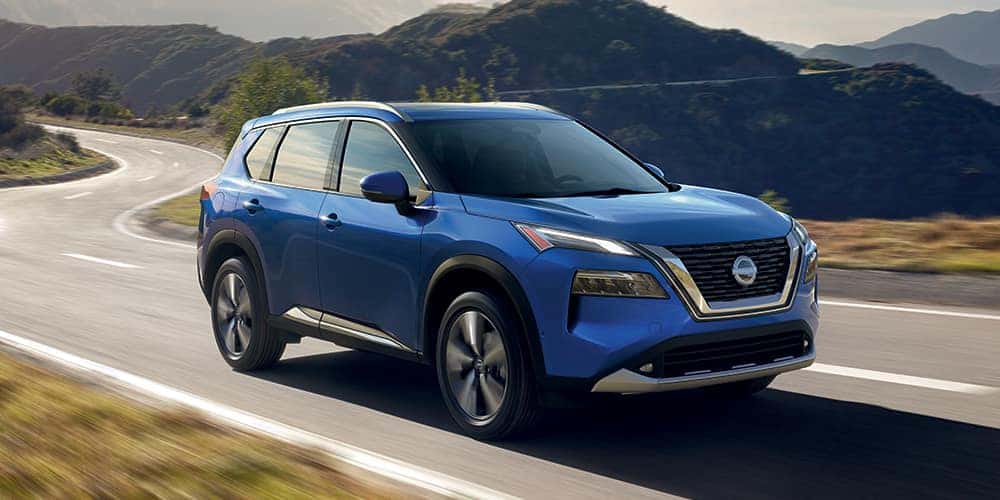 Design & Style
Both these vehicles look great when you step inside. For example, the Nissan Rogue features a spacious interior with a great driving position and comfortable seats. The dashboard is minimalist and every button or instrument is within reach, so it will be a pleasure to drive your car. There's also enough space in the trunk, so you can move bags and heavy items around with little to no effort.
The new Honda features an even more beautiful interior complete with faux wood elements and chromed plastic. You also get a lot of storage compartments and the seats are very comfortable. However, the back passengers might complain of a lack of head and leg space.

Technology & Safety
In the technology department, you will find out that the Nissan is clearly superior. This vehicle comes with an 8-inch infotainment panel as well as Android Auto and Apple CarPlay. You also get a decent sound system with speakers distributed across the entire vehicle for a better sound quality.
The CRV model also comes with smartphone connectivity options such as Bluetooth, Android Auto and Apple CarPlay. However, there's simply no way around the fact that the infotainment panel measures just 5 inches in size. You might not struggle with it, but having more digital real estate is likely more beneficial in these modern times.

Performance
You might be happy to find out that both these vehicles have a rather similar engine. For example, the Nissan comes with a turbocharged 1.5L engine that can produce up to 201 horsepower. You will get quick acceleration and the automatic transmission makes every driving experience less stressful.
The Honda CRV also features a 1.5L turbocharged engine that makes about 190 horsepower. Although the difference in power is rather small, you will definitely feel it when you try to overtake someone. Acceleration is not the strongest point of this car, but the automatic transmission system that ensures smooth gear changes might put a smile on your face.

The Bottom Line
As you can see, these models are really quite similar, but if you're looking for more power and more technology features, you should go for the Nissan. You simply cannot beat an 8-inch color display, not to mention a plethora of safety features and driving aids.

Ready to Schedule a 2022 Nissan Rogue Test Drive Today?
If you are interested in experiencing the luxury package that the 2022 Nissan Rogue offers, you can test drive this stellar car with us at Nissan of Stockton. We are located at E Hammer Ln, Stockton, and proudly serve car buyers in California. Drop by our showroom today or simply call us in advance to book a 2022 Nissan Rogue test drive appointment.
---