2022 Nissan Rogue vs. 2022 Kia Sportage
The 2022 Nissan Rogue is one of the most attractive compact SUVs money can buy today and it already has numerous rivals from other competitive automakers. For example, the 2022 Kia Sportage comes with similar features and it can be difficult to choose the right one in this case. If you're looking for an affordable and comfortable SUV, keep reading this article to get inspired and learn more about the new Rogue and the new Sportage.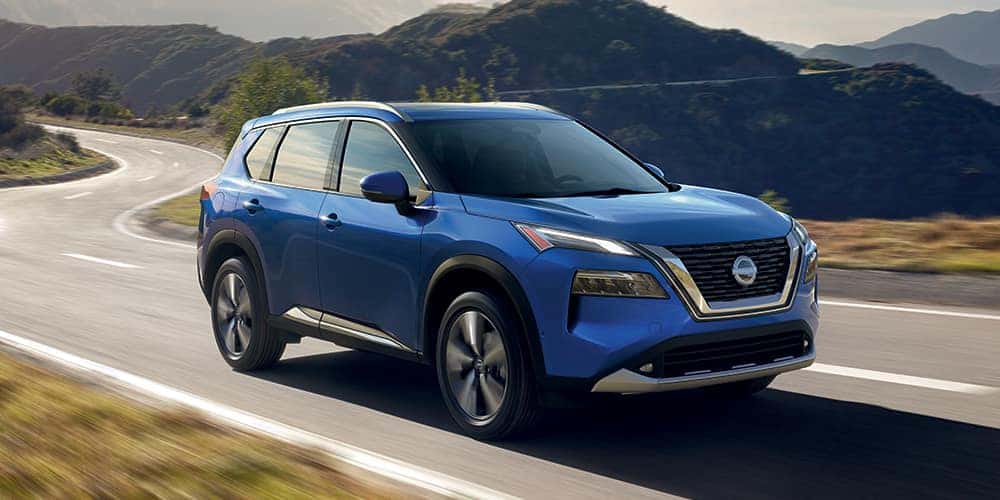 Design & Style
You might be happy to find out that the new Rogue features a plethora of interior space for both passengers and cargo. You will enjoy an excellent driving position with great visibility of the road as well as multiple buttons on the steering wheel. Your passengers will not complain of leg or head space in the back and this is a major plus for a compact SUV.
Similarly, the new Sportage also comes with plenty of interior space for passengers and a lot of storage compartments for your daily personal belongings. You can easily adjust the seat and armrests as well to enjoy a comfortable driving position. With that being said, the interior could use an accent color to make it more aesthetically pleasing.

Technology & Safety
When it comes to technology, both vehicles are quite similar. For example, the new Rogue comes with a beautiful 8-inch infotainment panel that can be easily controlled with one finger. You can access the main functions of the car using this display and take advantage of smartphone connectivity options such as Android Auto and Apple CarPlay.
The Sportage also comes with a plethora of connectivity options for your smartphone as well as an 8-inch touchscreen display. You will be able to easily operate your infotainment panel as it's snappy and intuitive. However, for more advanced features such as built-in navigation, you have to pay extra.

Performance
There is a clear difference in the performance department when it comes to these two vehicles. For example, the new Rogue comes with a turbocharged 1.5 liter engine that makes more than 200 horsepower. This will help you quickly overtake someone on the highway.
On the other hand, the Sportage comes with a standard 2.5 liter engine that makes about 180 horsepower. This might not seem like much at first, but you will feel the absence of these horsepowers when you accelerate and try to overtake someone quickly.

The Bottom Line
Although these vehicles feature relatively similar specs, you can tell that the Nissan Rogue is better equipped and it has more power. If you would have to make a sensible choice, you'd probably go with the Nissan.

Ready to Schedule a 2022 Nissan Rogue Test Drive Today?
If you are interested in experiencing the luxury package that the 2022 Nissan Rogue offers, you can test drive this stellar car with us at Nissan of Stockton. We are located at E Hammer Ln, Stockton, and proudly serve car buyers in California. Drop by our showroom today or simply call us in advance to book a 2022 Nissan Rogue test drive appointment.
---