2022 Nissan Rogue vs. 2022 Mitsubishi Outlander
A compact SUV that is pleasant to drive, the 2022 Nissan Rogue also impresses with its remarkable fuel efficiency ratings. Expect a revamp in its powertrains, and a large cargo hold awaiting your belongings, even when you have spacious seats inside.
With roomy first and second rows of seats, you will find the 2022 Mitsubishi Outlander a worthy opponent to the Rogue. Nonetheless, we still need to read on to find out if its surpasses expectations.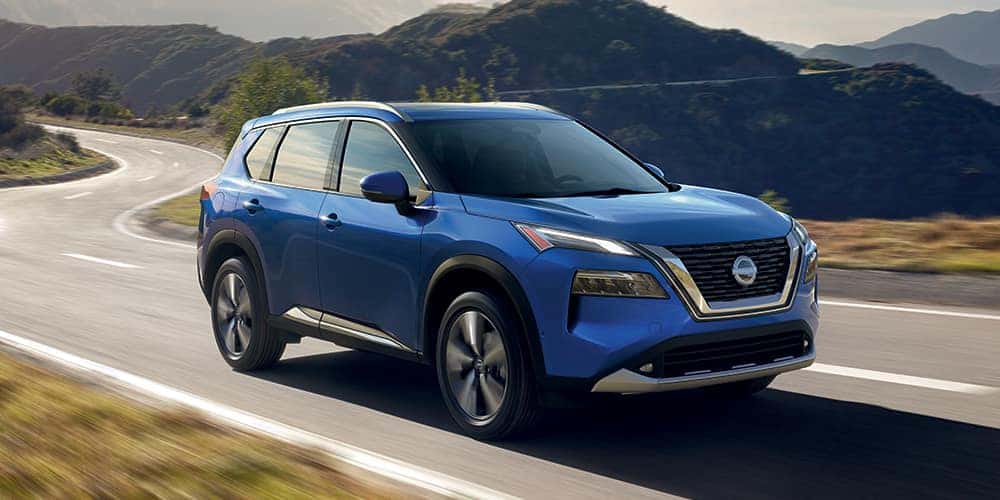 Design & Style
The 2022 Nissan Rogue lives up to its promise of providing plenty of room at the cargo area. This one measures 31.6 cubic feet behind the rear seats, expanding to a little over 74 cubic feet when rear seats are folded. All seats are made highly comfortable for its five passengers too, and even taller passengers will find the rear area very accommodating to their needs. Its high-quality materials in the cabin gets praises, pushing up to a more luxurious flair if you go for higher trims.
The good thing about the 2022 edition of the Outlander is that it made its way to become more upscale than its 2021 version. There is a well-insulated cabin as well as a modern-looking dashboard. The cargo area is slim in terms of initial space with only 11.7 cubic feet left when all seats are in use. It can sit seven people but the last two rows are not as accommodating as the one in front.

Technology & Safety
The 2022 Nissan Rogue is clearly superior in terms of technologies. This one carries an eight-inch touch screen display that can accommodate functions for the infotainment system. It has four speakers, a satellite radio, Bluetooth, two USB ports, Apple CarPlay and Android Auto. Even its safety list is impressive with the inclusion of forward automatic emergency braking (with pedestrian and cyclist detection), forward collision warning, lane departure warning, and reverse automatic emergency braking in the list.
The Outlander uses an eight-inch touch screen for its infotainment system. This one is praised for being responsive to user inputs and for displaying crisp graphics. It has loads of safety equipment included as a standard, but it still misses out on features like reverse automatic emergency braking and cyclist detection.

Performance
Giving the 2022 Nissan Rogue a pump for power is its turbocharged 1.5-liter engine that wows to result in 201 horsepower. This number is much better than the four-cylinder engine performance for the 2022 edition of the 2022 Mitsubishi Outlander which can only yield up to 181 horsepower.

The Bottom Line
The 2022 Nissan Rogue fulfills all its promise for its would-be buyers. It is handsome and solid in terms of construction, and has dependable technologies too. Add to that, it has a better engine performance when compared to that of the 2022 Mitsubishi Outlander. This makes it worthy of a test drive.

Ready to Schedule a 2022 Nissan Rogue Test Drive Today?
If you are interested in experiencing the luxury package that the 2022 Nissan Rogue offers, you can test drive this stellar car with us at Nissan of Stockton. We are located at E Hammer Ln, Stockton, and proudly serve car buyers in California. Drop by our showroom today or simply call us in advance to book a 2022 Nissan Rogue test drive appointment.
---