2022 Nissan Rogue vs. 2022 Subaru Forester
The 2022 Nissan Rogue is a great vehicle choice if you are looking for a fuel-efficient compact SUV. Inside, the car features a spacious cabin that makes every ride pleasant and comfortable. Poised ride and handling can be enjoyed in this vehicle, delivering a well-rounded driving experience regardless of distance. Find out more about the Nissan Rogue and where it stands when pitted against the 2022 Subaru Forester.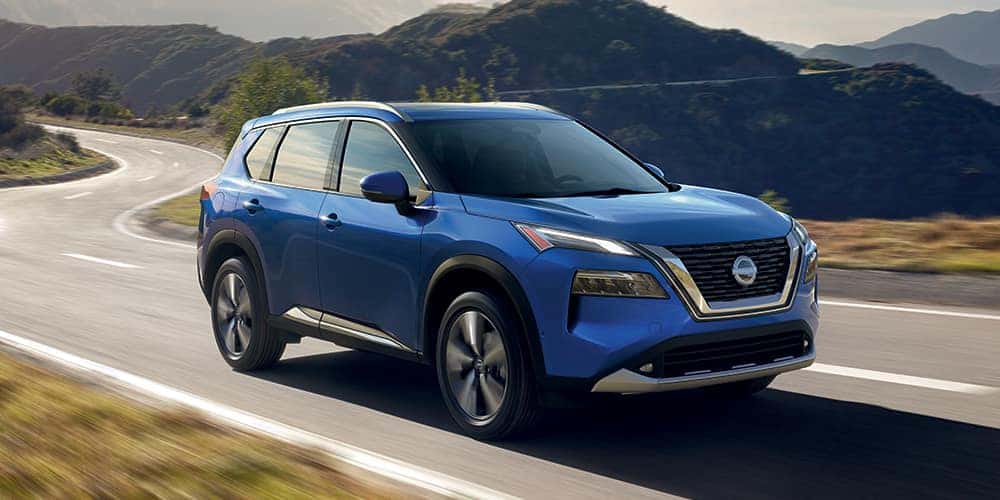 Design & Style
The Nissan Rogue is a well-rounded vehicle with a high-quality cabin that is covered in premium materials. For a more opulent look, there are available upgrades for you to enjoy. Nevertheless, its base model is already luxurious enough with a modern look that looks intriguing. The car can seat up to five people on comfy seats that are full of support. Its NASA-inspired Zero Gravity seats further accentuate its opulence which is a rarity in a vehicle of its class.
The Subaru Forester is known for its spacious cabin that is a rarity for a compact SUV. It has a handsome cabin that is well insulated to block out most external noises. Its seats are covered in soft upholstery which offers ample comfort in each ride. The car can accommodate up to five people and driver visibility is good from any angle. Both rows provide a good amount of support as well as leg and headroom.

Technology & Safety
The Nissan Rogue comes with several tech advances such as four speakers, an 8 inch touchscreen, 2 USB ports, satellite radio, Apple CarPlay, Bluetooth, and Android Auto. Safety tech of the car includes driver attentiveness monitor, collision warning, auto high beams, auto emergency brakes, rearview camera, parking sensors, and pedestrian/cyclist detection.
The Subaru Forester is equipped with technological devices that include four speakers, 6.5 inch touchscreen, HD radio, satellite radio, Apple CarPlay, USB ports, Android Auto, and Bluetooth. Safety tools included are departure warning, rearview camera, collision warning, cruise control, and more.

Performance
The Nissan Rogue can fetch a good gas mileage of 30 mpg and 37 mpg for city and highway. It delivers 201 hp from its 1.5L engine that has three cylinders.
The Subaru Forester can make 182 hp from its auto transmission engine with four cylinders. Its gas mileage can return roughly 26 mpg and 33 mpg for city and highway which is lower than the Rogue, even with a less powerful performance.

The Bottom Line
The Nissan Rogue ticks many of the boxes that most potential shoppers look for in a compact SUV. It is roomy and luxurious on the inside, and powerful on the outside. It is so much more than just a fuel-efficient vehicle, delivering a complete package of appeal, power, and comfort. Look no further than the Nissan Rogue to enjoy fun and thrilling rides in every journey.

Ready to Schedule a 2022 Nissan Rogue Test Drive Today?
If you are interested in experiencing the luxury package that the 2022 Nissan Rogue offers, you can test drive this stellar car with us at Nissan of Stockton. We are located at E Hammer Ln, Stockton, and proudly serve car buyers in California. Drop by our showroom today or simply call us in advance to book a 2022 Nissan Rogue test drive appointment.
---