2022 Nissan Rogue vs. 2022 Toyota RAV4
When it comes to compact SUVs, there are a few notable vehicles you might want to pay attention to such as the new 2022 Nissan Rogue and the new Toyota RAV4. Both of these vehicles come with numerous bells and whistles and this might make your decision-making process harder. Keep reading this article to learn more about these vehicles and find out which one ticks all your boxes.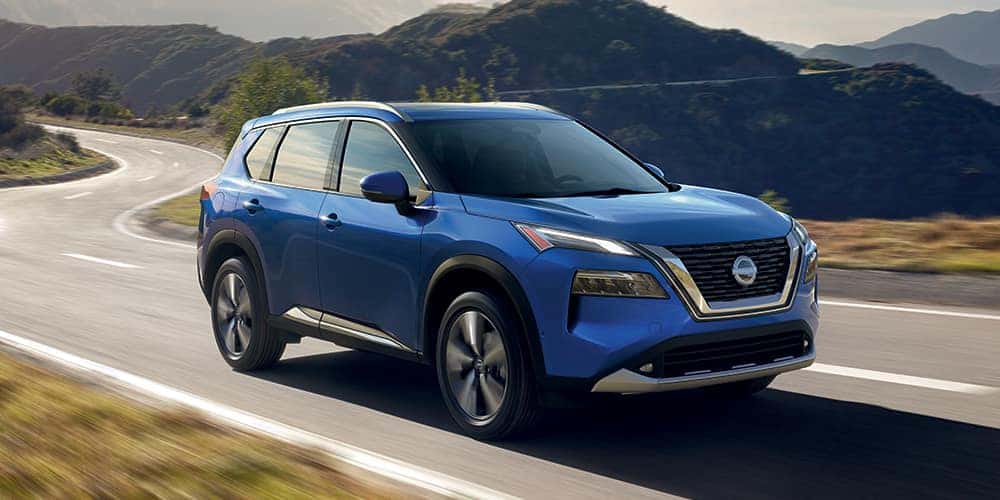 Design & Style
The new Rogue will surprise you in terms of interior space and comfort. You will love sitting in those comfortable chairs for hours and the armrests are fully adjustable and soft. The driving position is excellent and you also have a lot of small compartments at your disposal to deposit personal belongings.
The new RAV4 also features a spacious interior and multiple storage compartments. Your passengers have enough head and leg room, so there's not much to complain about in this department. However, the rather dull and plasticy interior might put off some customers, so if you don't want to get bored while driving, you might want to pay more for some premium materials.
Technology & Safety
You might be happy to find out that the new Nissan is equipped with an 8-inch infotainment panel with customizable menus and attractive graphics. You can control most of the functions of the car from here and you also get Android Auto and Apple CarPlay. The integrated sound system also does a good job, so there's nothing to complain about when it comes to technology.
The RAV4 features a smaller 7-inch color display, but you also get numerous smartphone connectivity options including the latest version of Bluetooth. Still, you might want to pay more for the premium JBL sound system as the factory one offers a low-quality sound.
Performance
It's hard to separate these two vehicles when it comes to performance figures because both of them have similar features. For example, the Rogue comes with a turbocharged 1.5L engine that produces slightly over 200 horsepower. This engine is connected to an automatic transmission system so you can say goodbye to frequent manual gear changes.
The RAV4 comes with a 2.5L engine that's not turbocharged, but produces 203 horsepower. You also get an automatic gearbox and multiple driving systems to keep you safe. However, experts say that the car's weight distribution is not top-notch, so you might experience slight steering problems at high speeds.
The Bottom Line
At the end of the day, it's a matter of personal preferences and taste. Both these vehicles come with numerous features to win customers over, but if you want to be happy in the long run, you might want to go with the Nissan Rogue..
Ready to Schedule a 2022 Nissan Rogue Test Drive Today?
If you are interested in experiencing the luxury package that the 2022 Nissan Rogue offers, you can test drive this stellar car with us at Nissan of Stockton. We are located at E Hammer Ln, Stockton, and proudly serve car buyers in California. Drop by our showroom today or simply call us in advance to book a 2022 Nissan Rogue test drive appointment.
---