2023 Nissan Ariya vs 2022 Kia EV6
The 2023 Nissan Ariya is a stunning electric SUV that offers as much as 300 miles worth of driving range. But how does it compare to the 2022 Kia EV6, an SUV which has received praise for its stylish appearance, refined handling and roomy interior?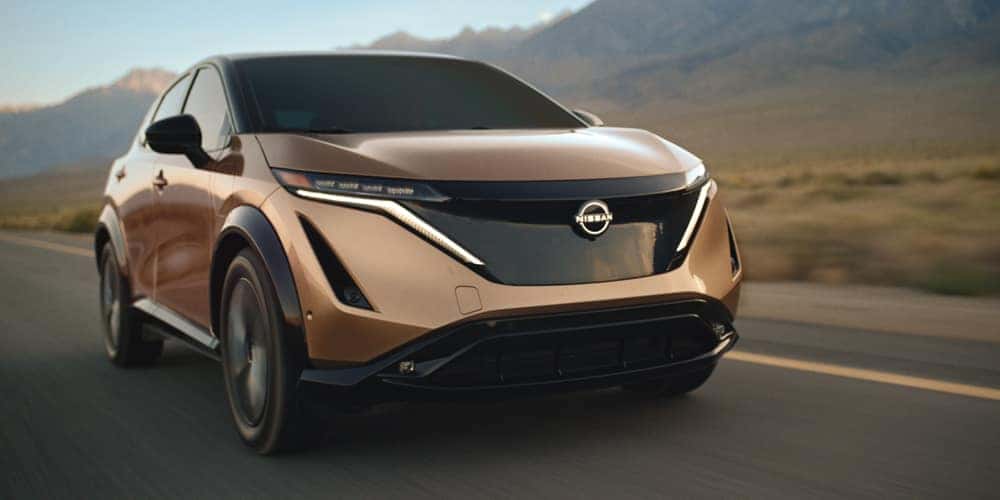 Design & Style
The EV6 is Kia's 1st dedicated electric vehicle, and is a crossover that utilizes the Electric-Global Modular Platform. Its range is just over 300 miles and it uses an eight hundred volt architecture which provides rapid charging rates. It comes with two distinct batteries and the option of all or rear wheel drive. The Wind trim is highly recommended due to the full weather traction and the dual motors.
The Nissan Ariya marks a departure from the angular and sharp lines seen in most of the contemporary Nissan vehicles. Rather, it has a broad and low stance which provides it with a sportier appearance, and it also has two battery options, which includes the 63 kWh standard along with a bigger 87 kWh which is optional. Its Venture+ trim is highly recommended due to the extensive driving range.
Technology & Safety
The Nissan Ariya comes with ProPilot 2.0, which is the 2nd generation semi-autonomous system to be offered by Nissan. It enables hands free operation in some scenarios, and the SUV also comes with protective countermeasures like standardized emergency automated brakes, pedestrian detection, lane management and cruise control which is adaptive. Luxuries within its cabin include dual 12 inch displays, in-dashboard navigation, and the choice of Apple CarPlay or Android Auto.
The Kia EV6 is equipped with many of the driver assistance functions found in the Nissan, including emergency automatic brakes, automated high beams, remote parking, blind area monitoring and alerts for cross traffic in the rear. Luxuries within its cabin include a twelve inch touch display, digitized gauge cluster, wireless updates and a Meridian sound system with fourteen speakers.
Performance
When purchased with the single electrical motor, the Kia EV6 is capable of generating the equivalent of 320 horsepower. This allows it to accelerate from zero to sixty in about 4.5 seconds. The Nissan Ariya has a battery which utilizes lithium ion that has been liquid cooled and it uses dual synchronous motors that can generate 389 horsepower, which enables it to accelerate from zero to sixty in under five seconds.
The Bottom Line
The Kia EV6 and Nissan Ariya are comparable when it comes to passenger capacity (five) and performance. However, the Kia infotainment system is mired by a number of drawbacks, its trunk is too small and its driving range isn't as a great as promised, which makes the Nissan Ariya the winner.
Ready to Schedule a 2023 Nissan Ariya Test Drive Today?
If you are interested in experiencing the luxury package that the 2023 Nissan Ariya offers, you can test drive this stellar car with us at Nissan of Stockton. We are located at E Hammer Ln, Stockton, and proudly serve car buyers in California. Drop by our showroom today or simply call us in advance to book a 2023 Nissan Ariya test drive appointment.
---